Download File Details:
File size: 5.1 MB approximately

Approximate download times: Less than 5 minutes @ 384kbps

Operating Systems Supported: Windows XP/Vista/Win 7/ Window 8/ Windows 10 32-bit and 64-bit OS
CertExams.com Switch Network Simulator is a switch simulator that offers best price-performance ratio. The software supports 100+ switch commands with over 100 labs, enabling the candidate to practice. Switch Simulator is suitable for:
Anyone studying for the Cisco® Switching exam
Deployment of switches in a LAN/WAN network environment
Corporate trainers and employees
Students at colleges, universities, and technical institutes
Given below are some screenshots of the switch network simulator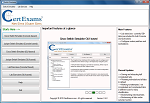 Network Simulator Home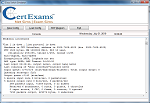 Cisco Switch Simulator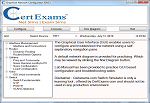 Default Network Diagram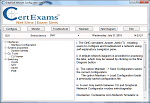 Lab Manual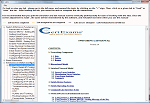 Juniper GUI Switch Simulator
For bulk requirements, please email regn at certexams.com to know about available discounts.
Retired: Router Simulator Version v.1.1