About Cert-Ex™ Router Simulator
This is basically a Simulator of the Juniper Router, where a limited set of router commands are supported. You can work with those supported commands in a similar manner as that of the actual router. However, please note that this is a learning tool and it has limitations.
The supported commands are provided here:
Figure below shows the Router Simulator window: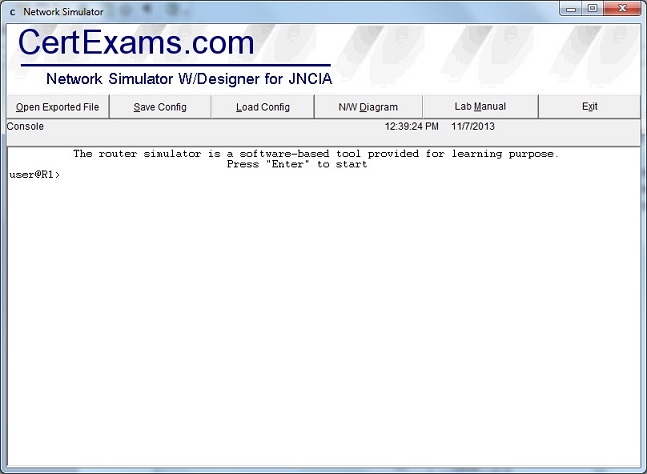 To know the detailed Functionality of above screen, refer to the Router Simulator Navigation in the contents.
** CertExams.com is neither associated nor affiliated with Juniper Networks, Inc. Please read our full disclaimer.