Cert-Ex™ Lab Simulator for A+ : Lab Exercises
Connecting to a remote desktop using windows 7
Description: This lab exercise helps you to know how to connect to a remote desktop
Instructions :
1. On loading a lab exercise, in a given simulation start menu, type "remote desktop connection" and hit enter button.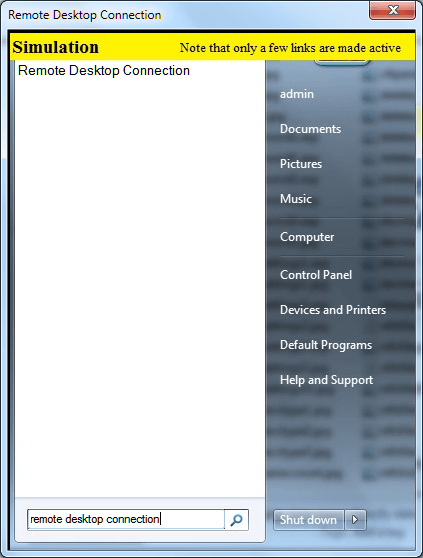 2. In Remote Desktop connection window type the address of the remote computer as 192.168.3.100 in computer text box and click connect button and then click close button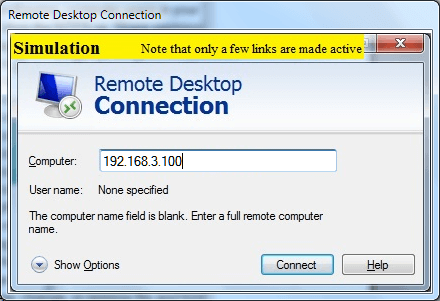 Explanation:
With remote desktop connection we can connect to a computer running windows from another computer running windows that is connected to a same network. To connect to a remote computer , that computer must be turned on , it must have network connection, remote desktop must be enabled, you must have network access to the remote computer and you must have permission to connect.