CertExams.com Simulator Lab Exercises Answers
Setting Host Name
Console Based :
Description: You set the router host name. Go to N/W diagram and choose device R1. Note that you can also use short form commands such as "conf term" in place of full command "configure terminal".
Instructions:
1. Enter into privileged mode

2. Enter into global Configuration Mode

3. Set hostname as cisco.
R1>enable
R1#configure terminal
R1(config)#hostname cisco
You can give "show running-config" command to check the output ,where hostname changed to
cisco from R1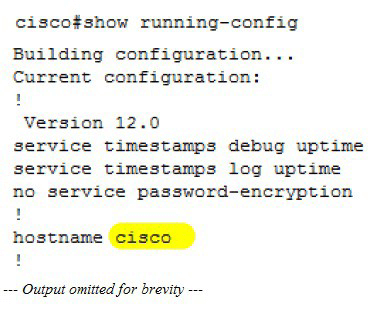 GUI Based :
Description: This basic exercise illustrates the steps required to set a hostname to a router.
Instructions:
1. Select device R1 from Select device drop-down list.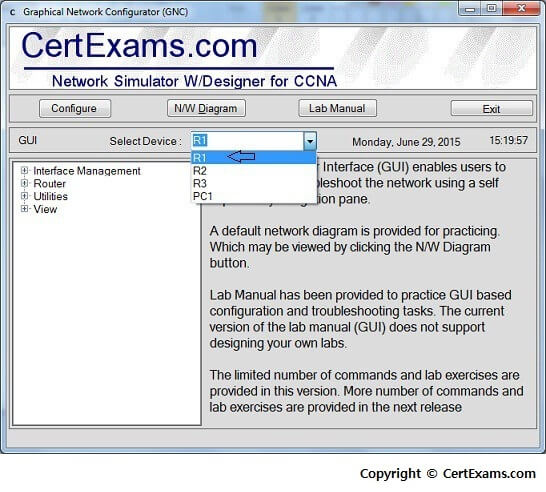 2. Click Configure button, this enables left navigation pane.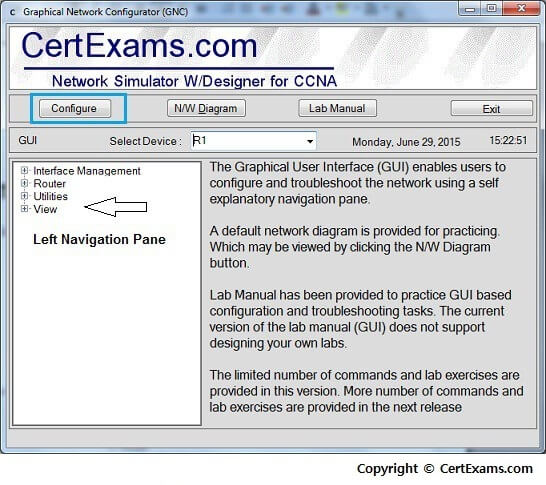 3. In the left navigation pane Click Router > Router Options .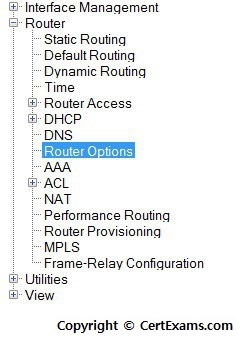 4. This displays Additional tasks screen with Device Properties . In device properties list select Host Name and click Edit button.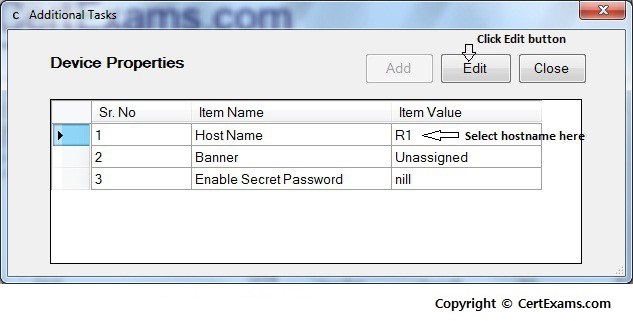 5. Device properties screen appears, enter Host Name in HostName field and click Save button.