Cert-Ex™ Lab Simulator for Network+ : Practice Lab Exercises
Configuring DNS server IP addresses statically on a Windows client workstation (WS1)
Description : Configuring DNS server IP addresses statically on a Windows client workstation (WS1)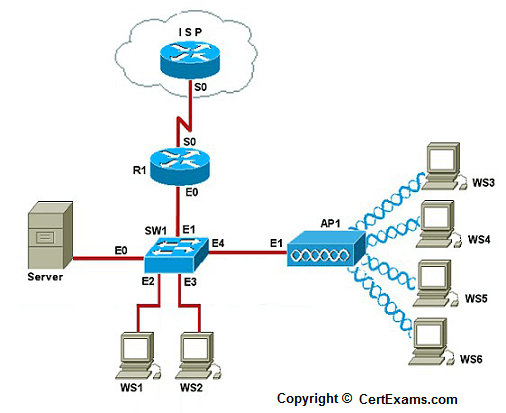 Instructions:

We continue with DNS server configuration on WS1 from the previous lab.

1. Double click on WS1 (or right click mouse button, and choose Properties). This will open Windows Networking dialog box.
2. Configure the DNS Server Primary IP address, and DNS Server Secondary IP Address.
3. Exit properties window.